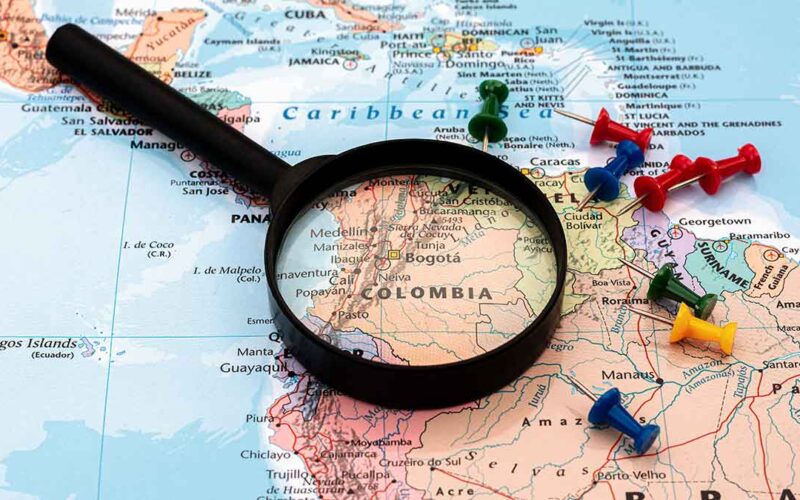 Colombia: The Pioneer of Bariatric Surgery in Latin America and the Caribbean
Colombia has been a pioneer in the field of bariatric surgery, and today, Guiavital offers you the opportunity to have your bariatric surgeon be one of these pioneers. With Guiavital's E CARD BARIATRIC, you can activate a video consultation with a surgeon who has operated on patients for the past 17 years. But that's not all – activating your E CARD BARIATRIC unlocks many other benefits for you and your companions.
At Guiavital, we offer international patient services that include patient care coordination, medical concierge, travel assistance, accommodation arrangements, medical package deals, and language translation services. Our goal is to make your health travel experience as comfortable and safe as possible, which is why we provide insurance coverage and access to recovery facilities.
Our team of experts is committed to providing you with personalized care throughout your journey. We understand that every patient is unique, and we work closely with you to ensure that your experience is tailored to your specific needs.
At Guiavital, we believe that healthcare abroad should be affordable, convenient, and accessible. We offer competitive pricing for our services, and we're committed to helping you achieve your health goals without breaking the bank.
So if you're looking for a bariatric surgeon in Colombia or seeking medical tourism services, Guiavital's E CARD BARIATRIC is the perfect solution for you. Contact us today to learn more about our services and how we can help you on your health journey.
How can we prepare you before surgery to further ensure the reduction of complications in your bariatric surgery?
To further reduce complications in bariatric surgery, we take a comprehensive approach to patient care. This includes pre-operative counseling, education, ongoing support, and post-surgery guidance. We provide patients with the tools and resources they need to maintain their health and weight loss, even after leaving our clinic.
Our commitment to excellence and patients' well-being is proven in our success in reducing complications. Choose the best in the business for your bariatric surgery and achieve your desired results with minimal risk and peace of mind. You'll save money compared to going abroad while receiving exceptional care.
Is it possible to reduce postoperative pain in bariatric surgery?
C
Other benefits we discovered after we reduced the percentage of complications of ou bariatric surgery patients."?
1 – I
Our conclusion :
The